---
Since 2011, civil war has ravaged Syria. The country was thus unprepared for the severe 7.7 magnitude earthquake that struck the northern and western parts of Syria on February 6, 2023.
Immediately after the earthquake in northern Syria, local SSSIO members, supported by the countries of Zones 6 and 7 (South Europe and North Europe), set up a temporary shelter to provide homeless families with accommodation, food, medical supplies, and hygiene items.
In March 2023, the SSSIO provided 600 kg of fresh food, blankets, and clothes to 40 families.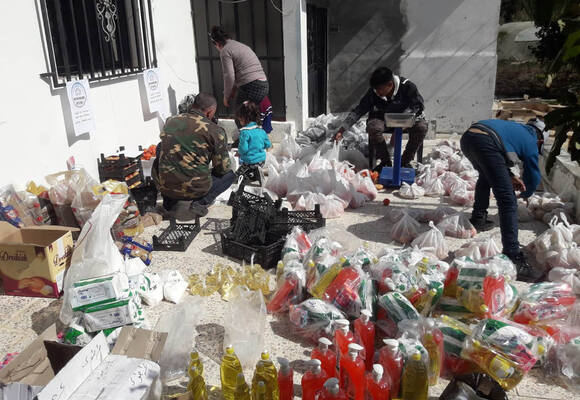 In April, SSSIO volunteers offered different forms of loving care to affected families. They provided an electric generator to one family, rented a flat for six months for a refugee family who had lost their home twice, rented another flat for a year for a family who had lost their father, and purchased furniture for another family.
More recently, in May, with additional support from the Sri Sathya Sai World Foundation, 50 families are being provided shelter and start-up assistance to help re-establish their livelihood through small businesses.
SSSIO members in Zones 6 and 7 are planning more initiatives to help the Syrian people overcome the hardships of war and natural calamities through a loving hand.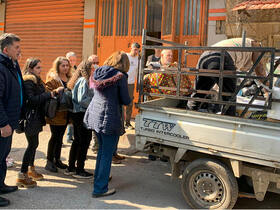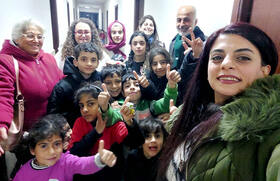 Providing Hope Amidst Rubbles of Despair