---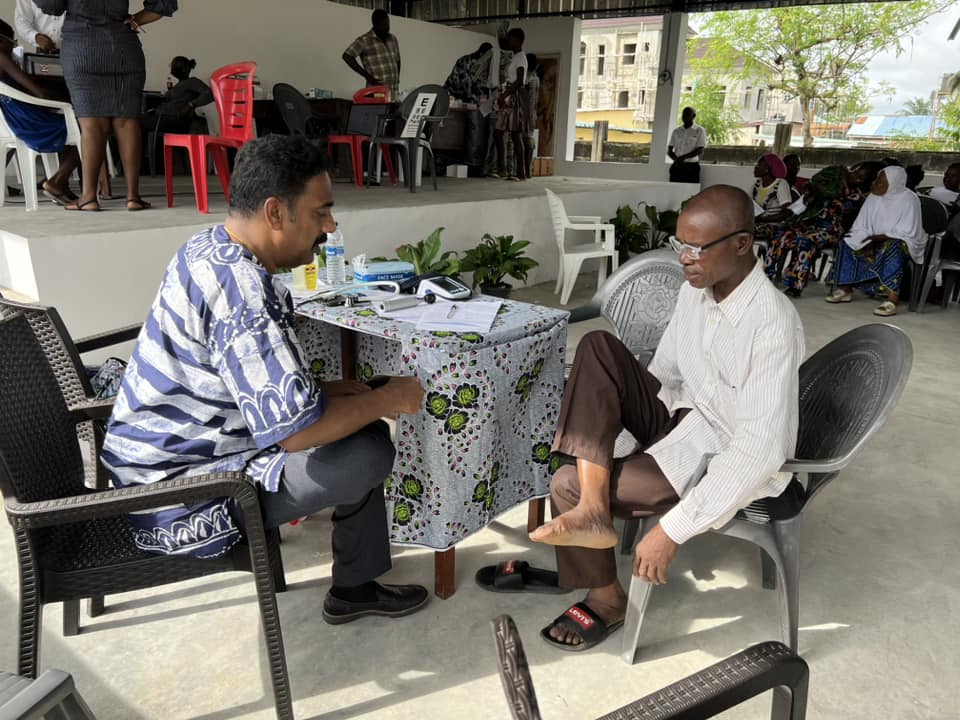 Five SSSIO healthcare professionals and several volunteers recently provided free healthcare services to neglected and under served communities in Africa. Two gastroenterologists, a pediatrician, two internal medicine specialists, and three volunteers traveled to Nigeria from Botswana, Kenya, New Zealand, the UAE, and the USA. Joined by local volunteers, they organized medical camps in Nigeria and Benin, serving over 2,500 patients in one week! It was a festival of joy and gratitude for both the givers and the recipients, the heart-to-heart connection of love between doctors and patients was evident.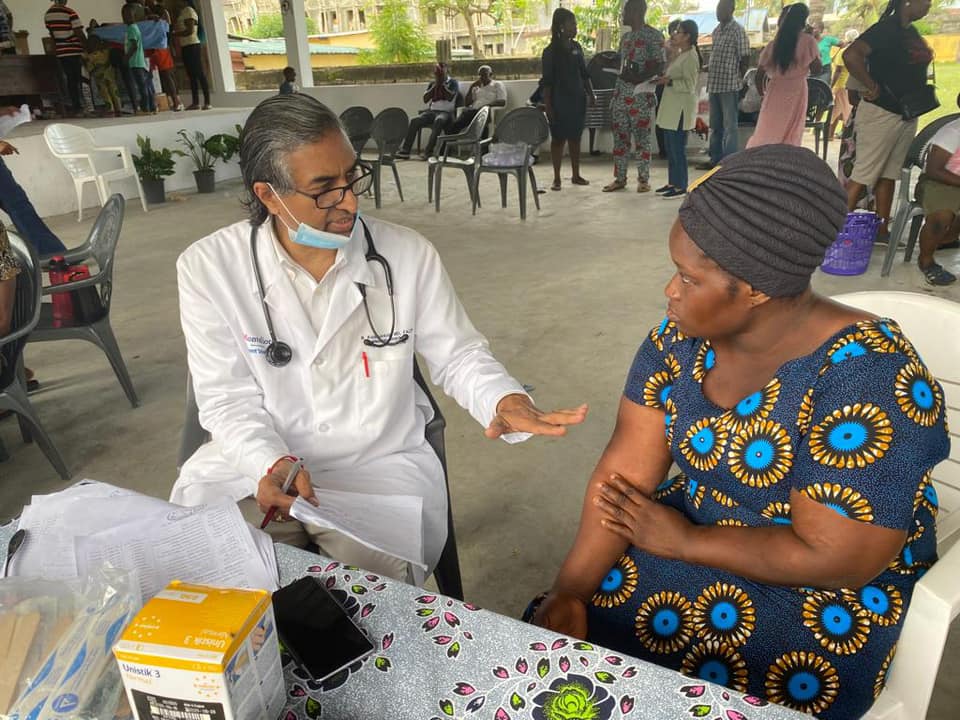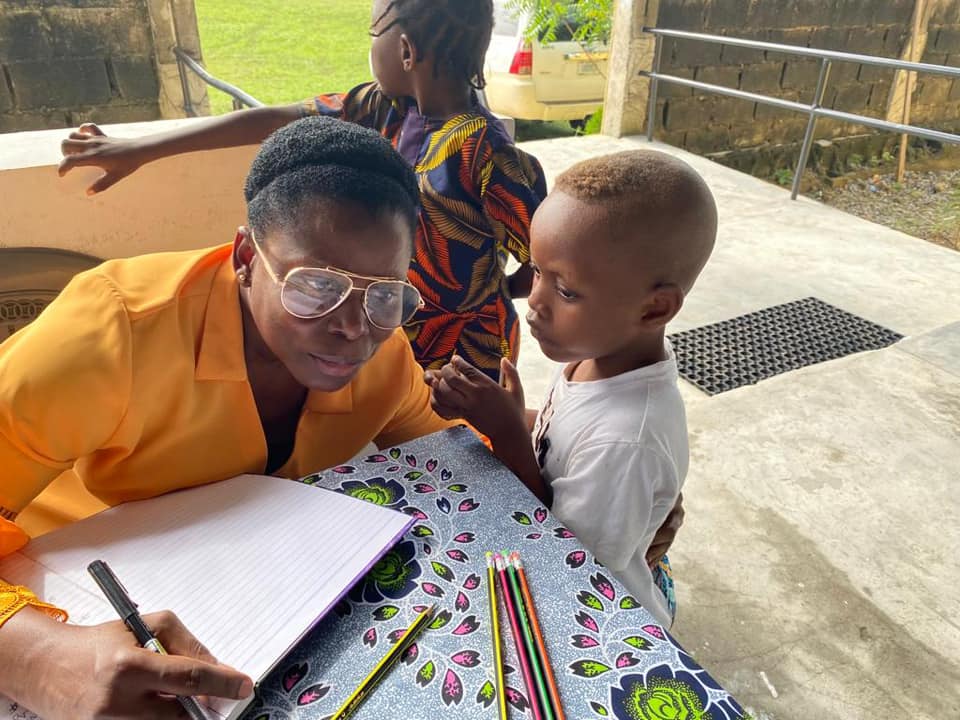 Ajah is a town in Nigeria that encompasses Addo, Langbasa, Badore, Ajiwe, and VGC districts. SSSIO held a medical camp at the Sathya Sai Nursery and Primary School at Ajah during June 9–10, 2023, serving 1,026 patients.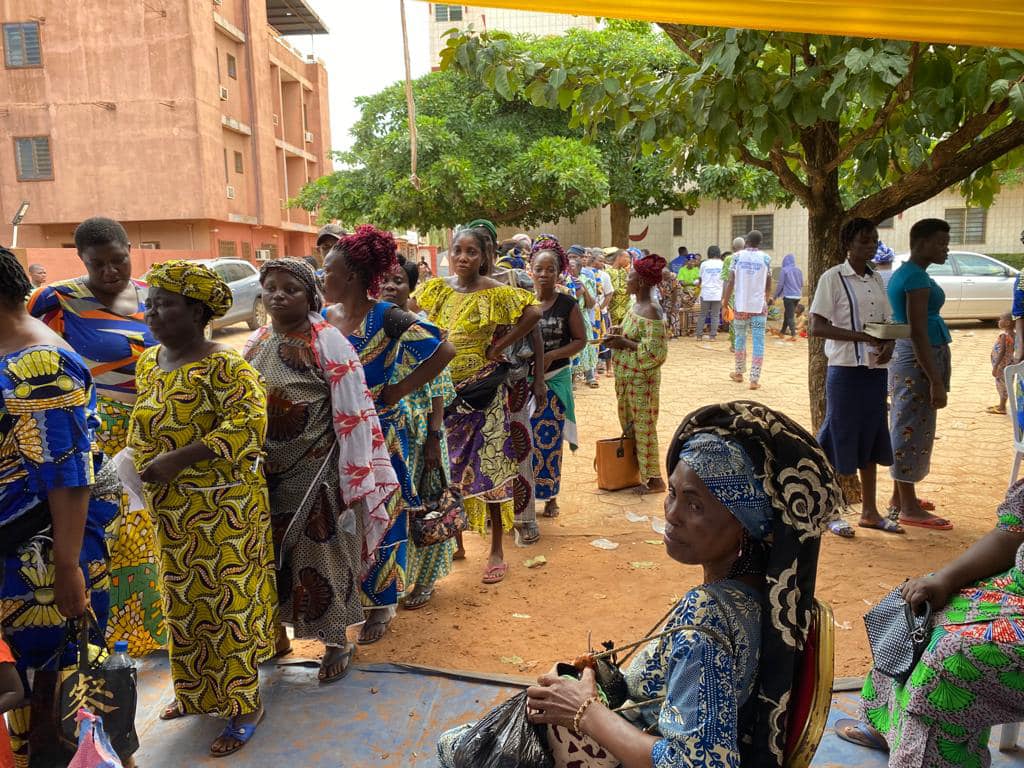 Although messages were only sent by word of mouth through the school children and parents, patients arrived in droves, reflecting the urgency of their healthcare needs. A host of medical conditions were treated, including metabolic syndrome and complications (including diabetes mellitus), Bilharzia fungal skin infections, scabies and cellulitis, upper respiratory infections, pelvic inflammatory disease, cerebral palsy, neuromuscular disorders, etc. Free medicine and reading glasses were dispensed to patients.
Right from 5 AM, a large number of patients came for consultations at the medical camp at Abomey. The SSSIO medical team served 1,478 patients under the shade of trees between June 12–16 while the local devotees served food to the patients.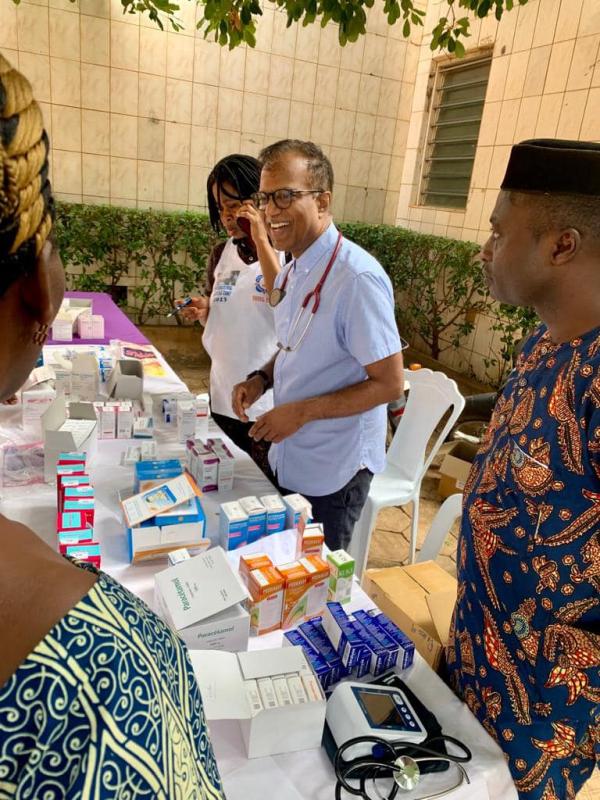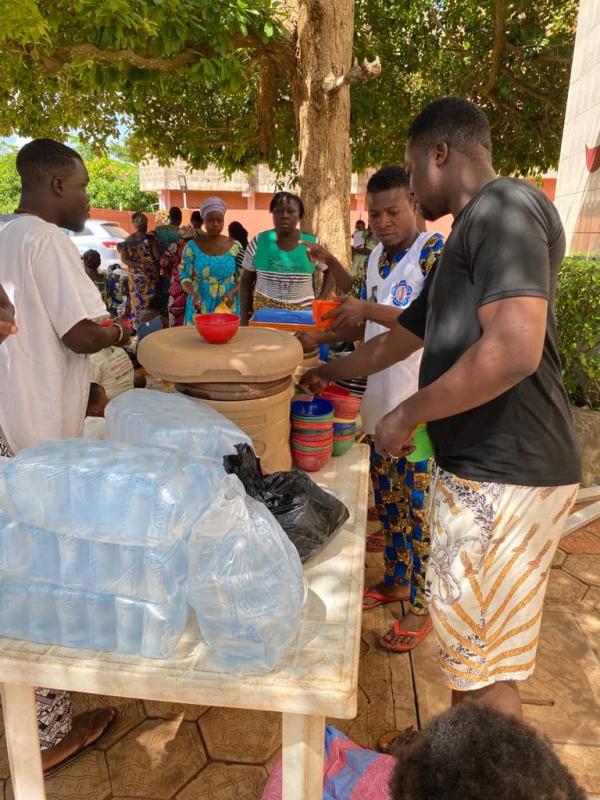 The Benin community cannot afford prescription drugs for chronic conditions; hence the SSSIO initiated efforts to support this community with free medications via clinics supported by the local Sai Center.
The medical team also met with the Public Health Director and visited a local general hospital and the Neonatal Intensive Care Unit to assess their healthcare needs and priorities and discuss future collaborations with the SSSIO.
Healing in Nigeria and Benin